Are you in a long distance relationship? Do you love the Virtual Reality technology? Then you will definitely be thrilled to hear about the Kiiroo VR porn! What is Kiiro, in fact?

A teledonics leader company that offers us all a sex toy that brings masturbation to a totally new level, a sex toy that brings happiness and excitement in a couple, a perfect combination of a masturbator and a vibrator. Kiiro offers more than that: Kiiro Onyx, the sex toy we are talking about in this article, comes with a wonderful chatting software. Due to it, we can not only talk to our partner when we are in the mood for fun, but we can also have some really hot action! This is not about video chatting only, it is about a very kinky social media, especially created for you and your partner.

In just a few words, with this sex toy, the Kiiro VR porn will change your life in such an unexpected way. In long, Kiiro Onyx is a combination of Pearl, which is a vibrator with such a sensitive touching, and Onyx, a male automatic masturbator. These two communicate in a perfect connection to replicate amazing sensations when you play in couple. The vibrator is made of silicone and inside has touch-sensitive rings that recreate the movement and the thirsting due to the contractions of the Onyx interior. The internal textured sleeve is made by Fleshlight, has an 1 inch entry, very flexible, and a 4.5 inch canal. More, Pearl has a firm shaft, with 2 X pulse modes, 3 X vibration speeds and a delicate curve for your G-spot pleasure.

Its vibrations range from low, medium to high, the response to touch is intuitive and it also has a slow pulse and a fast pulse. The Pearl vibrator is 7.5 inches long and all of your hot spots will be reached due to the perfect angle of the toys's end. While you use Pearl, its sensors will increase or decrease the vibration's speed. What is even more amazing is the fact that you can make your own patterns. Vibration's pattern and speed can be controlled by your partner due to the external touch pad. Once Pearl is connected to Onyx, each move the woman does will be felt by her partner in real time and this due to the contraction of Onyx's rings. Just put Pearl on your clit or stick it deep inside you and all your moves will be transmitted by Pearl to Onyx. Onyx's will move in a perfect time, as a response. No wonder that the Kiiro VR porn will totally change our sexual life!
Regarding the masturbator, Onyx, it has a masturbatory sleeve that perfectly imitates the skin, being ultra-soft. The sexual act's feeling is simulated by the 10 contracting rings situated inside the masturbator. Slow pump, fast pump and manual are the three contraction modes of Onyx.
Once connected, the masturbator sends signals to Pearl and in this way the couple's experience is a really natural one. The sexual experience is interactive and the pleasure is mutual. The fun is even bigger because you and your boyfriend can both control the device. Onyx can be controlled by touch, just like the vibrator Pearl. It can also receive unique patterns programmed by you and which can be used by your partner when he plays solo. This awesome aspect is possible due to the touch software. Onyx's external body is made of ABS plastic. You cannot use Onyx under the shower or in the bathtub because it's not waterproof, but you can clean the sleeve very easy because it is removable. Also, you can clean the outside of this sex toy with a damp cloth or with sex toy wipes. For an extraordinary experience, you should use Onyx with a water-based lubricant. After each time you used this sex toy clean the internal sleeve with warm water. After that, dry it well before putting it in its casing. We saw how the Pearl-Onyx works for her and for him, lets see how the video platform works in the Kiiro VR porn. The video chat the devices are connected through has a design that gives you the impression that you can really touch your partner by simply reaching out a hand. You can also feel, hear and see your partner incredibly well. There are very few buttons to use and these buttons are not present when you are not using the mouse. Practically, all you see in the full screen video is your partner. Nothing interferes between you and the moved one during your adventure.

There are other video chatting software, but the one offered by Kiiro is totally different because it sends audio, video and tactile data between Pearl and Onyx. Your sexual experience is so fascinating due to the fact that the software sends the moves from your sex toy to their device. The whole adventure between you and your partner begins after you both pair the devices with your PC and meet in the chat. There are a few easy steps to follow before starting the action. First of all, you have to register on Kiiro.com. After logging in, you have to register your device using the authenticity card that arrives with the product. Once the device is registered, you can download the platform. You can turn your device and the PC's Bluetooth on after your device charges 100%. After opening the application, you can choose from the two options shown by the screen menu: 'join partner' and 'invite partner'. A unique code of 6 digits will be generated by the invite button. Once your partner access the join button, he has to enter that code.
This code can be exchanged by both of you through phone messages, email and so on. Once you and your partner are connected online, the distance will disappear like in a magic trick and you will get all the sexual adventure you need! While pleasuring yourself, your partner will feel each thrust you make due to Kiiro Onyx. All happens while you feel, hear and see each other! To have even more fun with the Kiiro VR porn, Kiiro offers us the possibility to watch adult movies that will turn us on and put us in the mood for some action. To watch these videos you have to set up your device, and, after that, to register on a page that offers videos compatible with Kiiro. Next, you can browse for the videos that you like the most. You have two option for the chosen porn movie: to feel it with Kiiro or to simply watch it. For the first option, once your Onyx is found, the movie will start playing and Onyx will move in the same time with the action in the movie. You can enjoy the Kiiro VR porn if you have devices with Windows, on Mac, on Android smartphones, iPods, iPads, iPhones that run at least iOS 7.0. Both Pearl and Onyx are beautiful, with a very attractive design.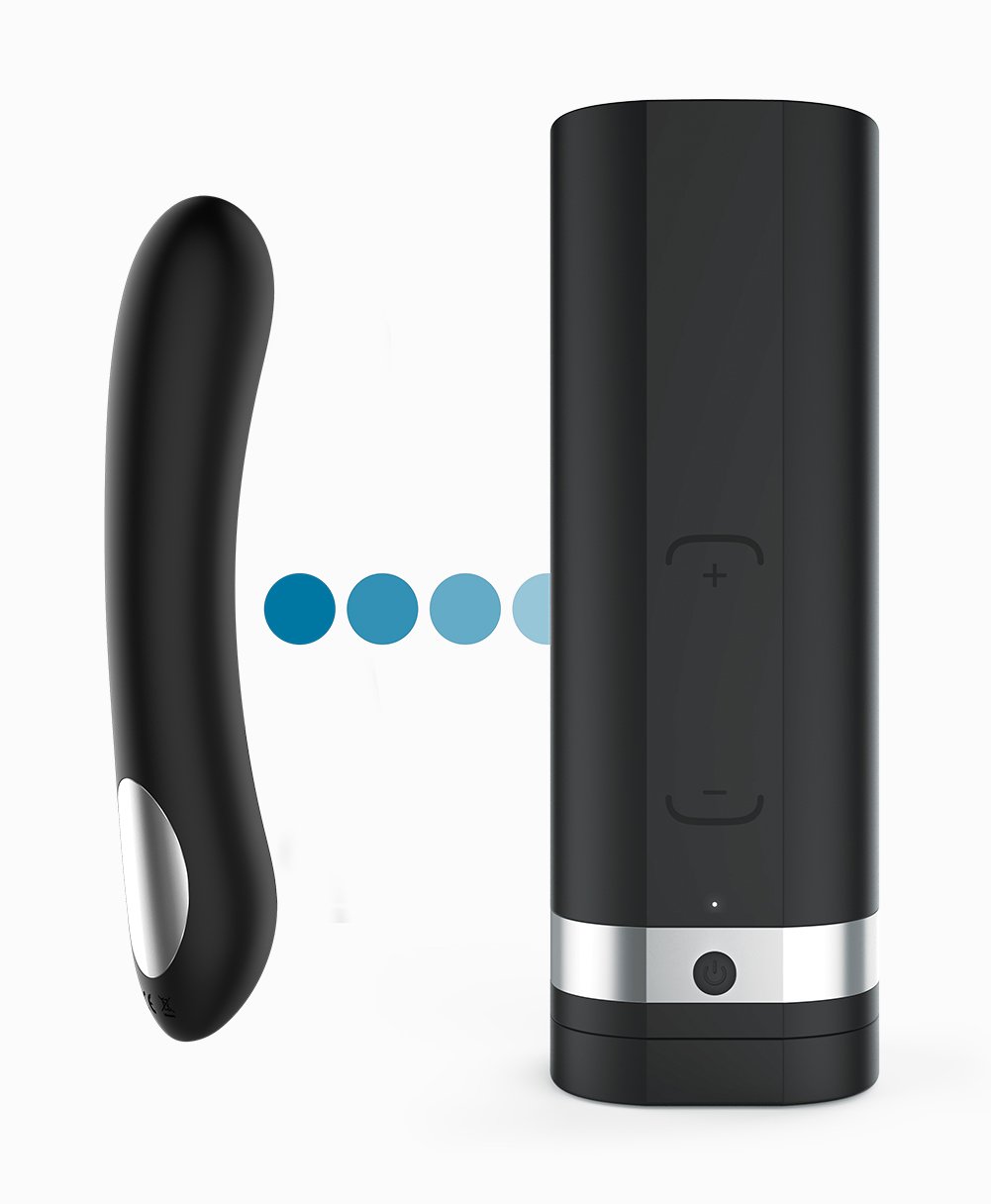 It is a luxury device that comes in a simple and discreet package. Inside this package you will find a black box with a foam bed in which the Onyx with its warranty card and USB charging cable is placed. The device is big, with a weight of 895 grams, a 11.25 inch circumference and a 9.5 inches height. Kiiroo comes with instructions for the full installation and a one year warranty. More, the live chat that help you with all the assistance you need is also provided. Overall, it is impossible not to love Onyx and what it brings in your sexual life through the Kiiro VR porn! You and your partner will be both grateful for having this sex toy that will definitely become your favorite. Many people are already conquered by Onyx. Why these people love it so much? There are so many reasons! Onyx saves a long-distance relationship due to its video chatting that allows a person to see her/his love fooling around, creating the feeling that there's no distance between them. A long-distance relationship will be transformed, but in such an incredibly pleasant way! The videos chats will bring a totally new aspect to the experience of using sex toys, will make you feel really connected to the loved one and will keep your sex life away of the boredom's danger. Do you need to spice-up your sexual life? Do you want to have a lot of fun finding new ways of pleasuring you and your partner? Are you curious about some new ways of reaching a huge orgasm? If your answer is a positive one, all you need is Onyx and the Kiiro VR porn! It is an investment that will make you congratulate yourself for doing it, each time you and your partner will use it. Take one now and let the fun begin, no matter where you and your soul mate are!
GO TO SHOP HERE!