The adult VR porn is no sci-fi anymore and these days, it is possible to watch it for everybody (18+). There are several types of virtual reality googles for adult VR porn on the  market. The cheapest solution is a combination of a smartphone and googles, where you can fix your device or special virtual reality glasses with integrated screens.  As in other industry,, also the adult VR market offers cheaper solutions as well as much better and higher quality solutions for virtual reality googles. The example of  of higher quality googles is, for example, Oculus company, with its  own virtual reality goggles – Oculus Rift. This company also helped with a development of the Samsung Gear VR goggles that will be described below…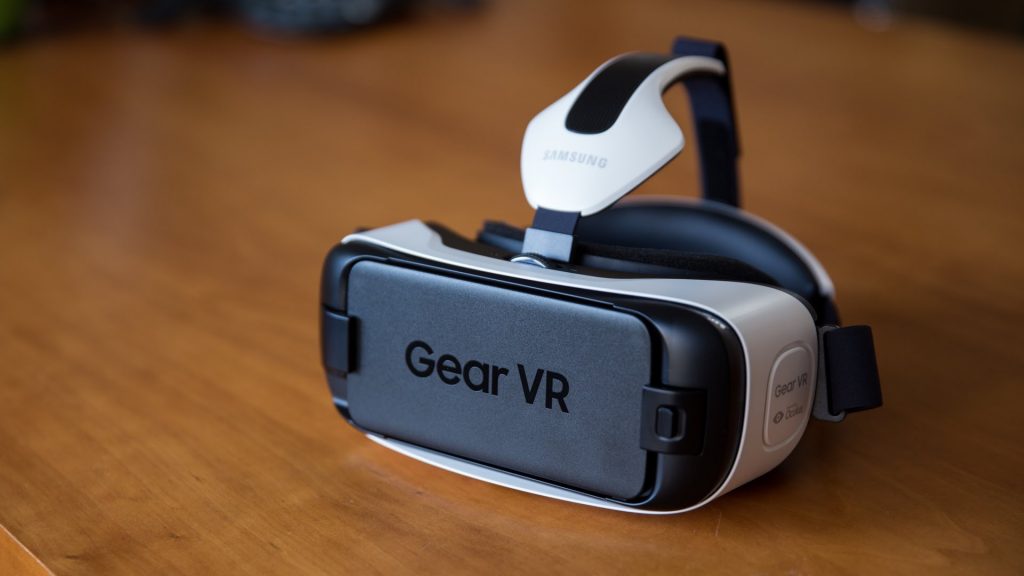 Have you ever  seen or tried Oculus Rift glasses? If yes, design of Samsung Gear VR glasses is well known for you. Googles has went through several changes and improvements after Oculus. On the top of it, the price starts at $60,99.
The front panel of Samsung Gear VR comprises a system for fixing the mobile device.  Your smartphone can be inserted into the glasses with a connection through microUSB.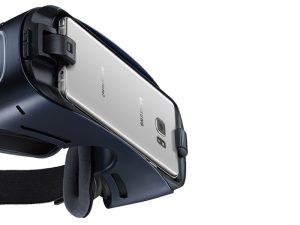 This device is beared by special security system, so your smartphone is safely fixed. Its inserting or removing is really easy and it can be handled also by child.
The most  interesting parts of the glasses are controls. Unfortunately, the googles are set up mostly for right handed people,  but it doesn't matter during watching adult VR content. At the top of the googles is focus ring, on the right side you can find the trackpad (touchpad), Back buttons and volume control. The locations of all the controls are logical and it is easy to find them even if you already have glasses based on the head.
If you look inside the goggles, you have a view of the relatively large lens that can adjust image quality for those, who use stronger diopters. Under the right lens is placed a proximity sensor to shine glasses only when you have them on your face. Space for your nose is located centrally between the lens and is large enough.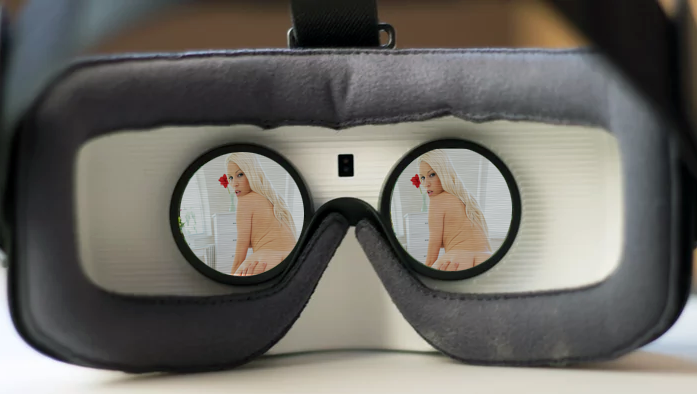 Gear VR glasses are made of relatively good quality plastic, but be careful with using, because small fall, can broke the lens and in that moment googles are gone. Inside, googles are lined by foam , which is firmly glued to the frame of the glasses. You should take care for lens too. Original package contain special cleaning set. Don't use classic cleaning materials ! Lens should be perfect before each use of glasses, by cleaning them inside and also outside. Believe us, the smaller dust particles you can spoil the impression of watching your favourite adult VR porn.
If there is something for what, we should make big hype for Gear VR, it is their controls. If we want to compare it for example with Oculus Rift, we have to declare that similar control is such a device indeed welcome news.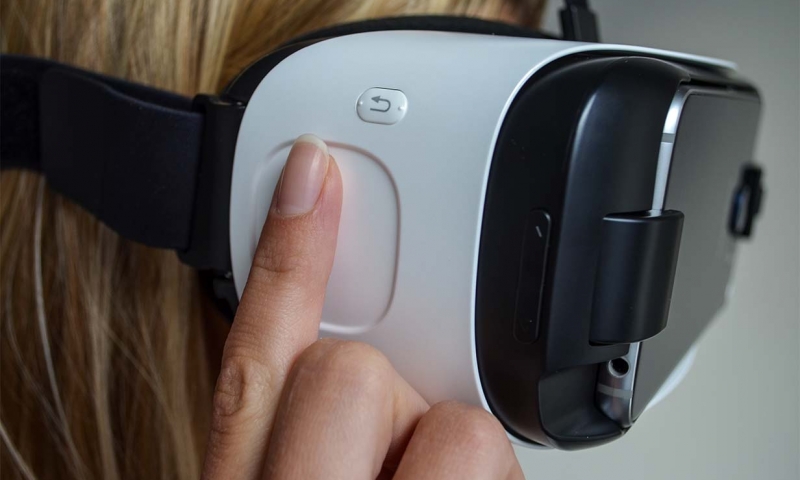 To control applications or games you need to learn just simple gestures – pull to the side or up and down. When you're playing shooter games for samsung vr gear, use touchpad as a trigger – to blow by touching each projectils. You can control Virtual reality environment by movements of the head. In the middle of the screen you will see a small cursor that moves the head to point the item you want to select. Confirmation then takes place so that you do not move glance or touch the touchpad. Back button, placed above the touchpad you can use also as home button . For return to the home screen from virtual reality, you must hold the button for a few seconds. Volume control is provided by using the buttons on the right side and work well as on mobile devices, so you probably do not need to explain it.
Control of glasses and virtual reality is very intuitive and before first use, you do not even need to read manual. Touchpad and buttons reactions are at very high levels, for which Samsung and Oculus certainly praise. In addition, the games in virtual reality can be controlled using the Bluetooth joystick Samsung.
Samsung offers more apps and choices than classic cardboard glasses, where you are limited by type of your device. There is a library with titles and withdrawn shop where you can directly in virtual reality shop download new applications and titles for vr.
It's not just traditional games that can kill the boredom, as well as virtual cinema, video player and examples of virtual reality or adult vr porn, which treat some really interesting situations. The most we liked is of course adult vr porn, which charmed us not only by processing itself, but also with hot feelings. On internet, or at our homepage, you can these days find lot of materials, aplications, movies or vr porn scenes . Some of them are available for free (mostly samples), for others you have to pay.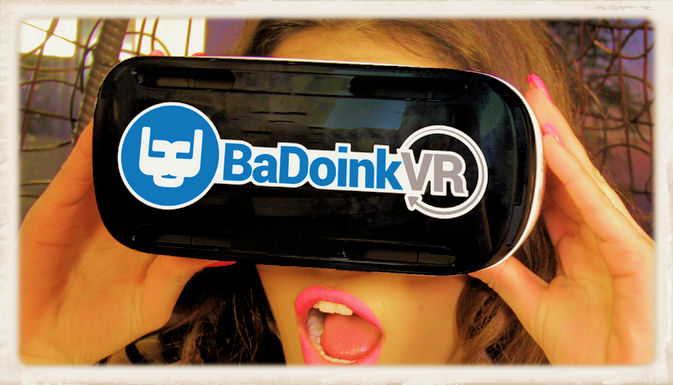 Most titles only shows a sample virtual reality, real feeling into which you can not interfere in any way. Some of them are also the titles of educational character, medicine, adult content etc… Get ready, however, that the size of these titles is counted on gigabytes, depends on quality, you choose …so you have to download only those you really like and want
Samsung Gear VR is definitely device in size, which you can't have in the bag, for example like a  laptop. For transfers you will need more space, but all the time, please be very careful about packaging of glasses.
After all googles for virtual reality and mostly offered by adult vr productions, this test of Samsung Gear VR was very nice change and also surprise for us. We were impressed by very good quality of used materials, lens and controls, but we were also disappointed about little bit higher prices and some shortcomings – particularly the restrictions and virtual reality applications, or from overheating which is not very comfortable.
But at the end, we purchased another 3 sets of googles, because of quality. That way we can't compare it with another cheaper versions of adult vr googles. As we mentioned, price is higher, but if you're owner of samsung smartphone, there is no better choice for another virtual reality googles.