Let me introduce you VirtualXPorm, the perfect place for those looking for high-quality BBW VR porn and not only. All of the hottest and craziest fantasies are fulfilled here by a wide range of virtual reality porn movies. From flexible milfs, young gymnasts, limber lesbians, German milfs, lesbian BBW, to some more unusual categories like horny mature ladies, deepthroat, big butts and pregnant women, all of these are here.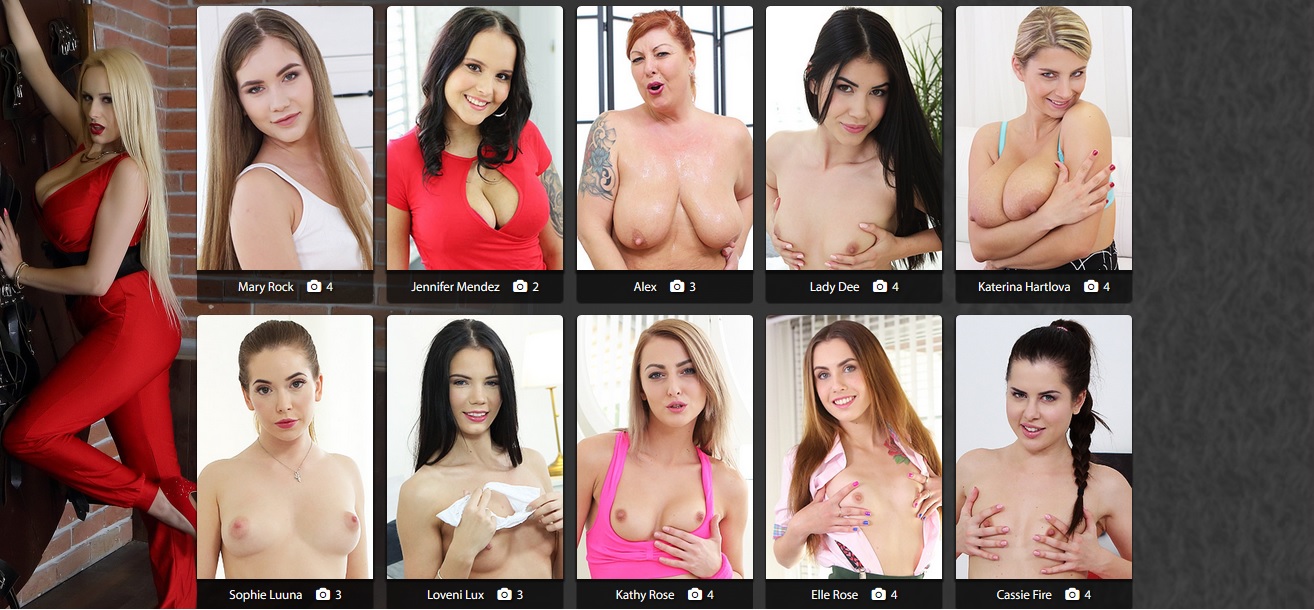 This very easy to use website is structured in Home, Photos, VR Movies, Our Models, Join Now and Members. On the main page, each video has a short description and a free trailer.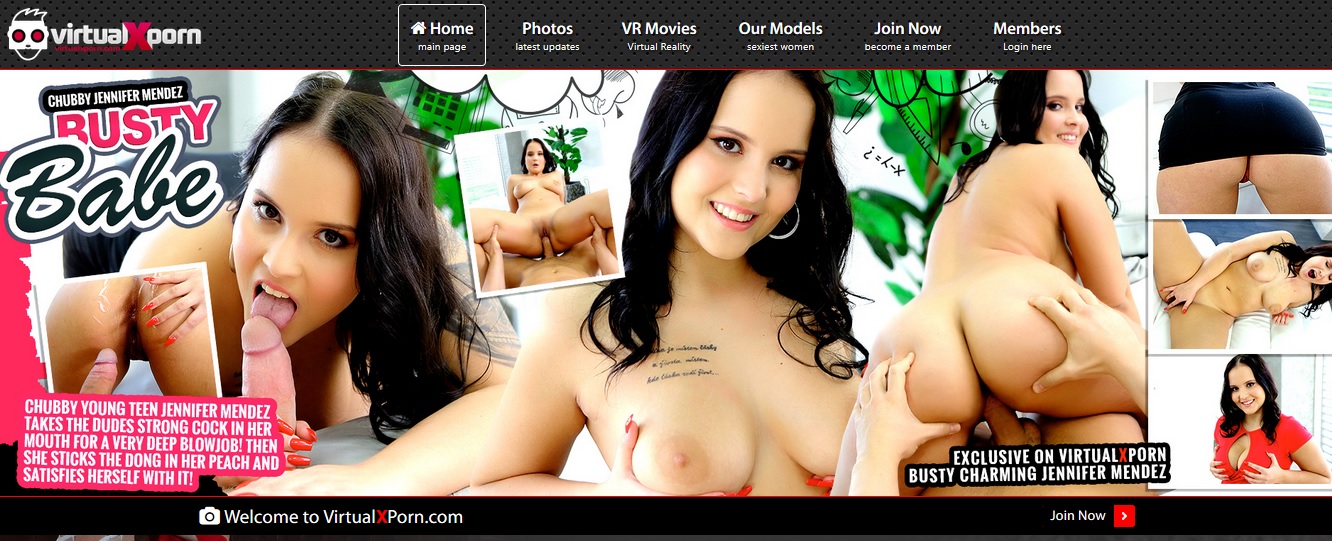 It also has some details specified, such as: the runtime, user voting and the performing model. Speaking of models, on the Our Models section you can see who are the pornstars performing in these fantastic videos. There are BBW VR porn stars, mature porn stars, chubby porn actresses, pregnant porn stars, teens, flexible gals, busty babes and so on. Just put the mouse on any of these models' picture and you will see some details about her. By clicking on Read More, you will find more info about that model: age, height, zodiacal sign and the number of stars receive from the viewers.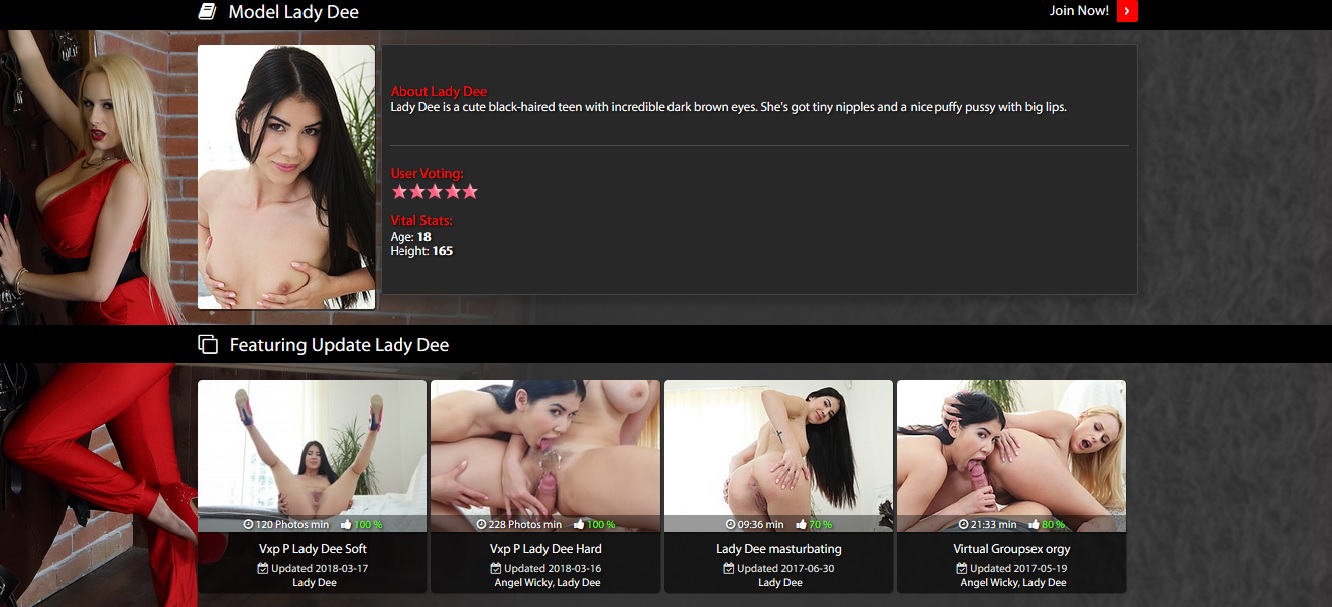 All the videos posted on this page are shot in 3D. These videos were shot from different angles which leads to the creation of a three-dimensional depth. You can watch the videos with a Gear VR technology as well as with an Oculus Rift one. You also have the opportunity of enjoying these films in a non VR HD version and you can download the videos for a lifetime. Binaural sound, head tracking and 180° viewing are also characteristics of these movies.

For the lovers of the BBW VR porn, this place is a true heaven. There are movies with horny chubby ladies pleasuring in front of yourself, curvaceous women getting cum on face, lesbian babes bringing each other huge orgasms, flexible babes working out, milfs enjoying sex, chubby pregnant women getting horny and more. Being a very generous site, not just with the high quality, but with the diversity of the content,

VirtualXPorn offers you free trailers of the movies. These free trailers are just at the beginning of the page and you have to see them all, because it's impossible to choose just some of them. They are a great introduction to what follows on the page and, before choosing one trailer, you can see the name of the porn star performing in it. If you scroll down the page, you will see the upcoming updates, with the name of the performing porn star and with the publishing date. Right below this, is the Members Most Wanted videos, with the duration of those videos and the names of their porn stars. The Latest Galleries follows on the page, where you can savor the latest pictures posted on the site. Each gallery has the number of the included photos specified as well as the rating received from the public. All you have to do to enjoy all this amazing BBW VR porn and all the goodies offered by this page is to register now and become a member.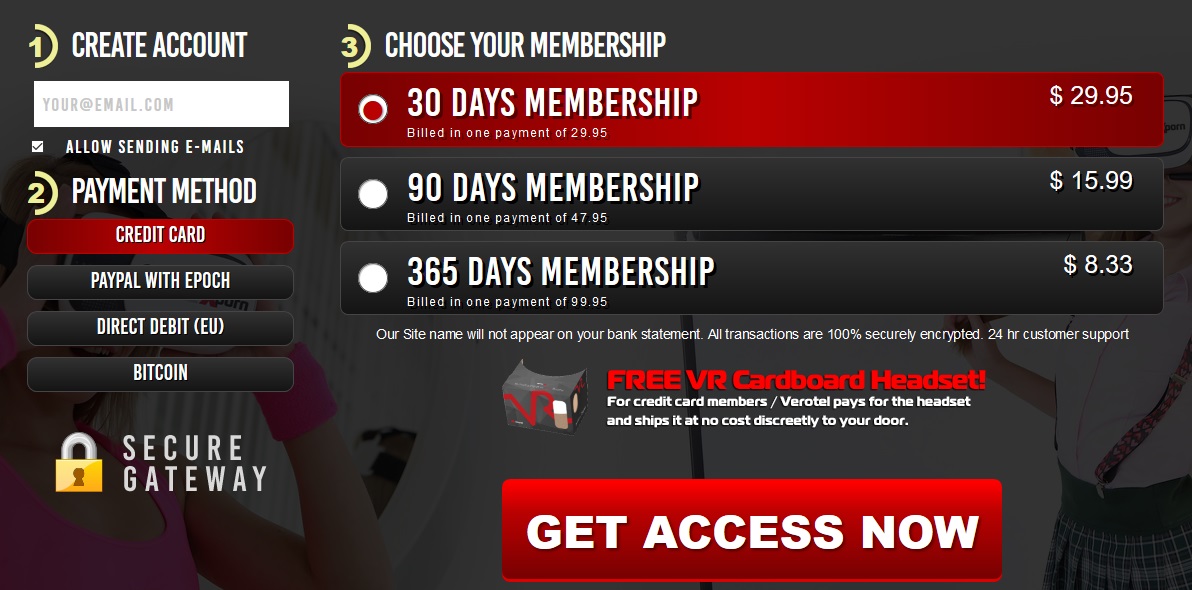 Only an email address and a payment method are required and the whole registration process is very easy and fast. You can choose from four different payment methods and from three types of membership: for 30 days, for 90 days or for 365 days. Everything is secured, discreet and a 24 hours customer support is provided. So, join us now and enjoy all these fantastic VR movies!