If you are one of the tranny VR porn fans you already know that the Internet is not really rich in pages with this type of porn. But, with Virtualrealtrans you don't need another site! As we can read on the home page, this is the very first shemale VR porn site in the world. And they are doing a perfect work to satisfy the desires of the tranny VR porn lovers.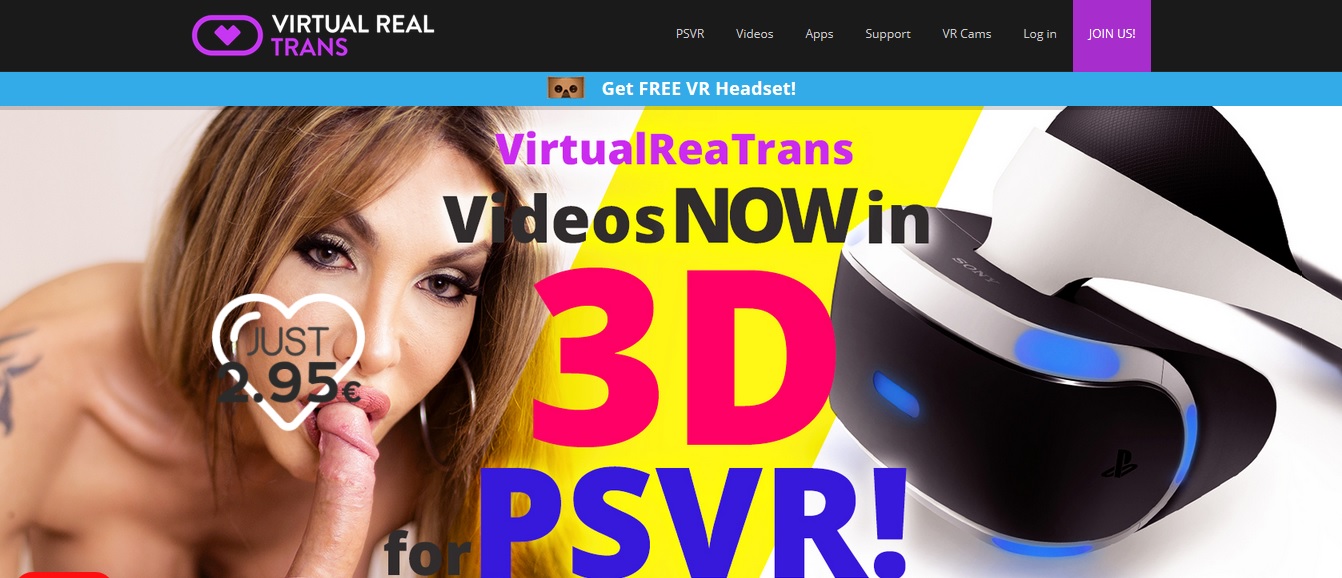 This website is structured in: PSVR (a section specially created for those who want to watch tranny VR porn on Playstation 4 and Playstation 4 pro), Videos, Apps (here you can download the player to watch shemale VR porn on iPhone, Android, Windows and Samsung), Support (everything you need to know about VR devices, general info and info about how to watch the VR porn, about payment methods and membership), VR cams (with VR tranny cam models) and Log In.The next section is Join Us! where you can select your membership type.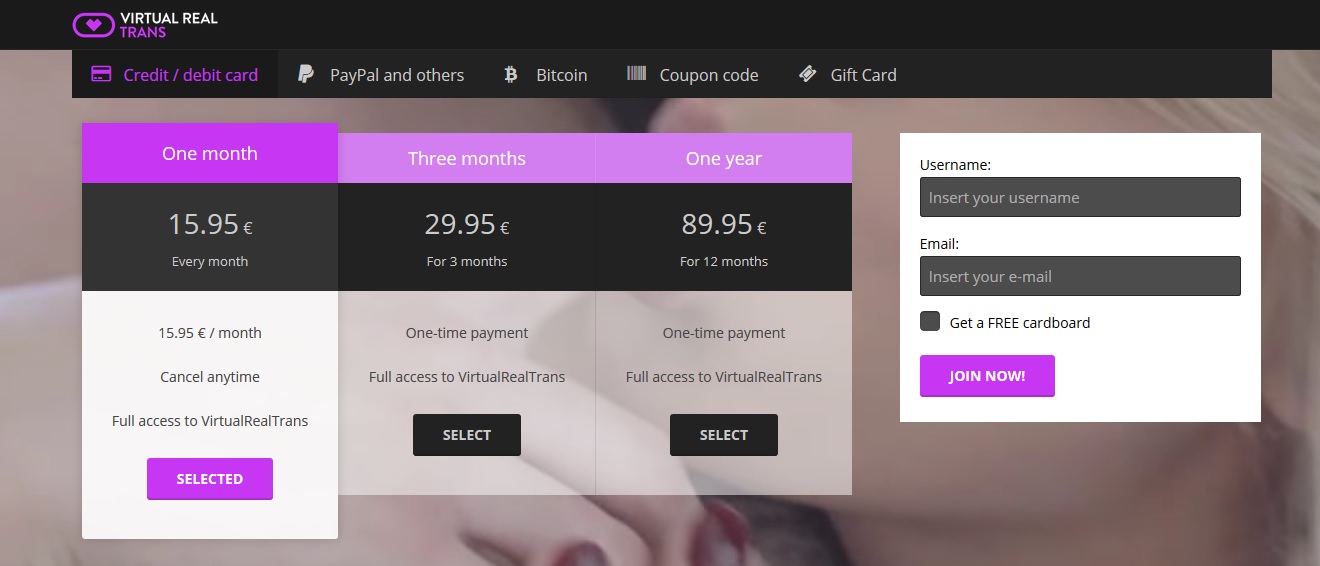 Each video on this website has a very tempting description of the action and the technical details are presented too. More, each video has a free trailer you can download, for Playstation VR, smartphone, Gear VR and Oculus/Vive. A hot photo gallery will also help you make a more complete idea about the video. If you are looking for a specific model or movie, use the search button of the Videos section. Here, you can also choose what videos you want to watch based on length, models, genres, date, title or votes. Among the pornstars whose action will make you feel like a part of it, are: Kelli Lox, Venus Lux, Lylian Red, Kimber Lee, Bianca, Hills, Kelmanny Koutty, Silvia Rubi, Monica Conti, Natassia Dreams, Nathan Raider, Antonio Aguilera, Eva Paradis and many others.
These pornstars can be seen in videos from genres varying from footjob, anal, big tits, to fetish, hairy and dildo. The videos can be watched in Google Cardboard, OSVR, Samsung Gear VR, HTC Vive, Oculus Rift and on any of the other available VR devices. This amazing VR content can be watched with different type of memberships.
You can choose from one month membership, for €15.95 each month. The access to the content is full and you can cancel it anytime you want. For €29.95 you have full access the content for 3 months and €89.95 is the membership for one year.
If you wat to join VirtualRealTrans please click HERE!